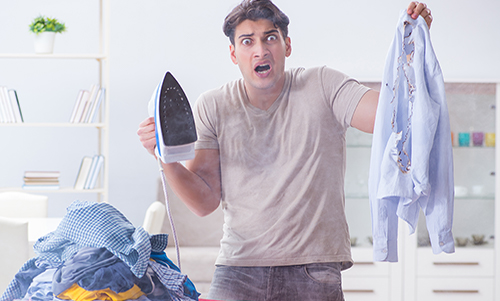 Unless you have the time to iron your clothing in addition to washing, drying and folding, there's a chance you might come out looking a little wrinkled. Never fear! Spin Plus Laundromat will take the wrinkles out of your clothing so you look properly respectable each and every day. Our ironing service in McAllen, TX saves you time and makes you look great.
Benefits of Ironing
Not only does ironing take the wrinkles out of your clothing, it can help them retain their appearance and fit for longer. Clothing that's ironed infrequently has a tendency to develop lasting folds and wrinkles, which can lead to damage of the fibers. Ironing smooths these wrinkles out to restore everything to a flat, healthy state.
Ironing Essentials
Not every piece of your laundry in McAllen, TX needs to be ironed, but there are many pieces that definitely benefit from this service. Consider ironing if your wardrobe is heavy in:
Button-down or formal shirts
Slacks and formal pants
Career blouses
Skirts and dresses
Formal attire and delicate materials deserve a professional ironing every once in a while, so they stay looking sharp for longer. In addition to these essentials, however, many other apparel items benefit from occasional ironing to help them retain their shape and fit. Just talk to one of our friendly professionals today to learn more about items that can or should be ironed with regularity.
Give Your Clothes the Best Care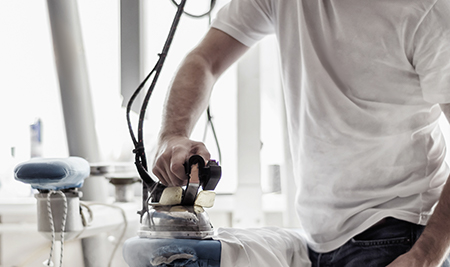 Ironing is one thing many people tend to skip when doing laundry, simply because it can take a lot of time and effort. If you want to reap the benefits of ironing, without adding this to your list of laundry chores, let Spin Plus Laundromat handle the job! We provide ironing services to our customers that keep their clothes looking and fitting perfect. Speak to one of our professionals today or give us a call at 956-631-8079.